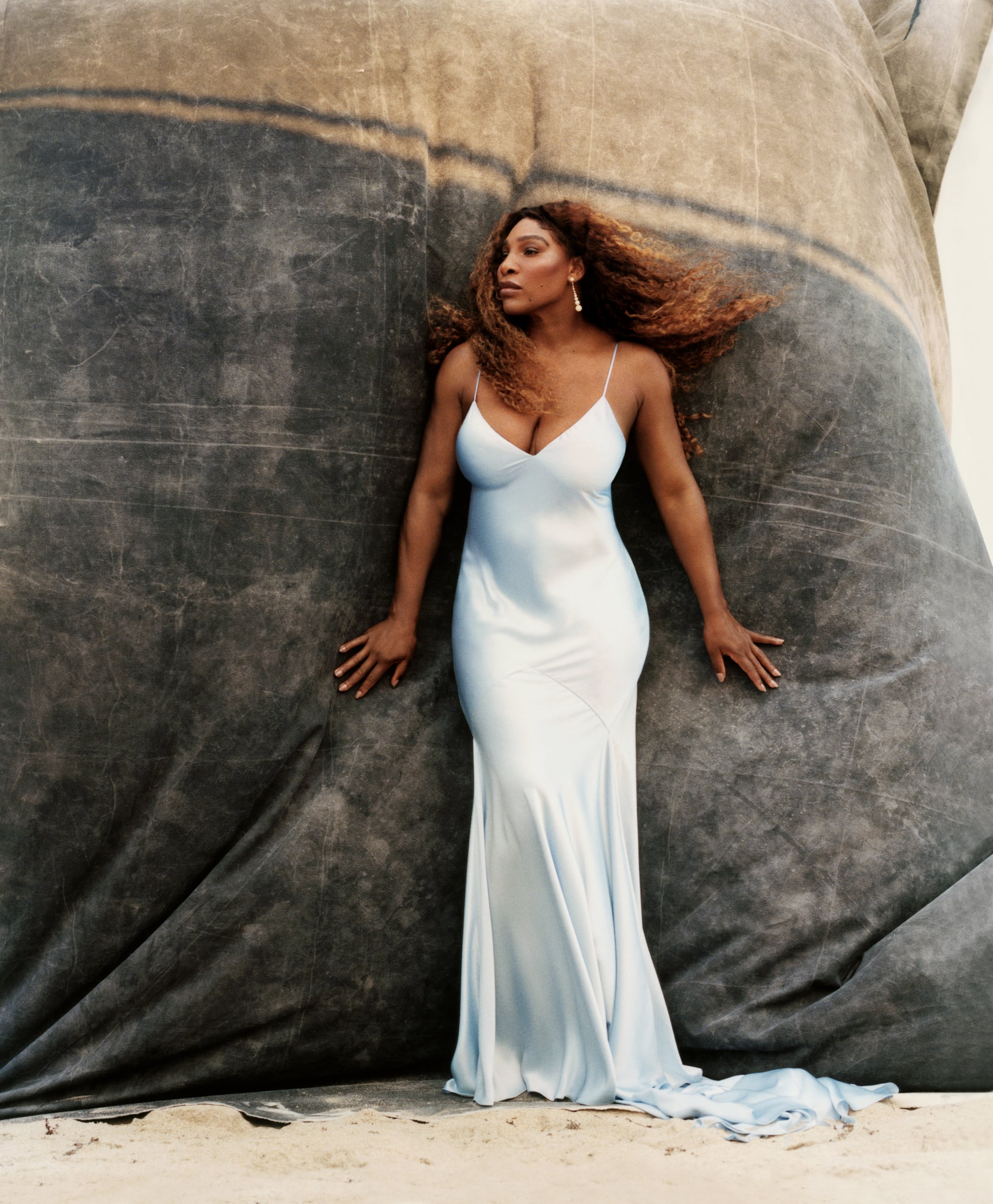 Serena Williams is moving on. After years of speculation, the tennis titan announced her retirement in the September 2022 issue of Vogue. Williams said she would like to focus on growing her family without having to compete while pregnant, as she did while expecting her first child, Olympia Ohanian. Williams will also tend to her venture capital firm, Serena Ventures. The upcoming US Open, beginning on Aug. 29, will mark her final match.
"I have never liked the word retirement. It doesn't feel like a modern word to me," Williams said, before stating her preference: evolution. "I'm here to tell you that I'm evolving away from tennis, toward other things that are important to me."
Despite the growing conversation about her retirement in the tennis world, Williams said she rarely spoke about the subject with those close to her, including her husband, Alexis Ohanian. In fact, her therapist was the only person she discussed her retirement with. "It's like a taboo topic," she said. "It's like it's not real until you say it out loud."
Williams was candid about her mixed emotions, and the sorrow she feels in saying goodbye to the sport she so passionately played. "One thing I'm not going to do is sugarcoat this. I know that a lot of people are excited about and look forward to retiring, and I really wish I felt that way," she said. Williams also expressed her frustration in having to choose between her career and family — a proposition often thrusted on women athletes, and not men.
"There is no happiness in this topic for me. I know it's not the usual thing to say, but I feel a great deal of pain," she said. "It's the hardest thing that I could ever imagine. I hate it. I hate that I have to be at this crossroads. I keep saying to myself, I wish it could be easy for me, but it's not. I'm torn: I don't want it to be over, but at the same time I'm ready for what's next."
In the piece, Williams reflected on on various moments in her career both small and monumental, including her early years of training with her sister Venus Williams, recently chronicled in the Oscar-nominated film "King Richard." "My whole life, up to now, has been tennis," she said. "I don't know how I'm going to be able to look at this magazine when it comes out, knowing that this is it, the end of a story that started in Compton, California, with a little Black girl who just wanted to play tennis. This sport has given me so much."
Currently at 23 grand slam titles, Williams is just one shy of beating the record previously set by Margaret Court. "Shoulda, woulda, coulda. I didn't show up the way I should have or could have. But I showed up 23 times, and that's fine. Actually it's extraordinary," she said. Williams does, however, have a chance to tie the record at the upcoming US Open. "I don't know if I will be ready to win New York. But I'm going to try."
Though she should expect one, Williams isn't seeking a big sendoff. "I'm not looking for some ceremonial, final on-court moment. I'm terrible at goodbyes, the world's worst," she said. "But please know that I am more grateful for you than I can ever express in words. You have carried me to so many wins and so many trophies. I'm going to miss that version of me, that girl who played tennis. And I'm going to miss you."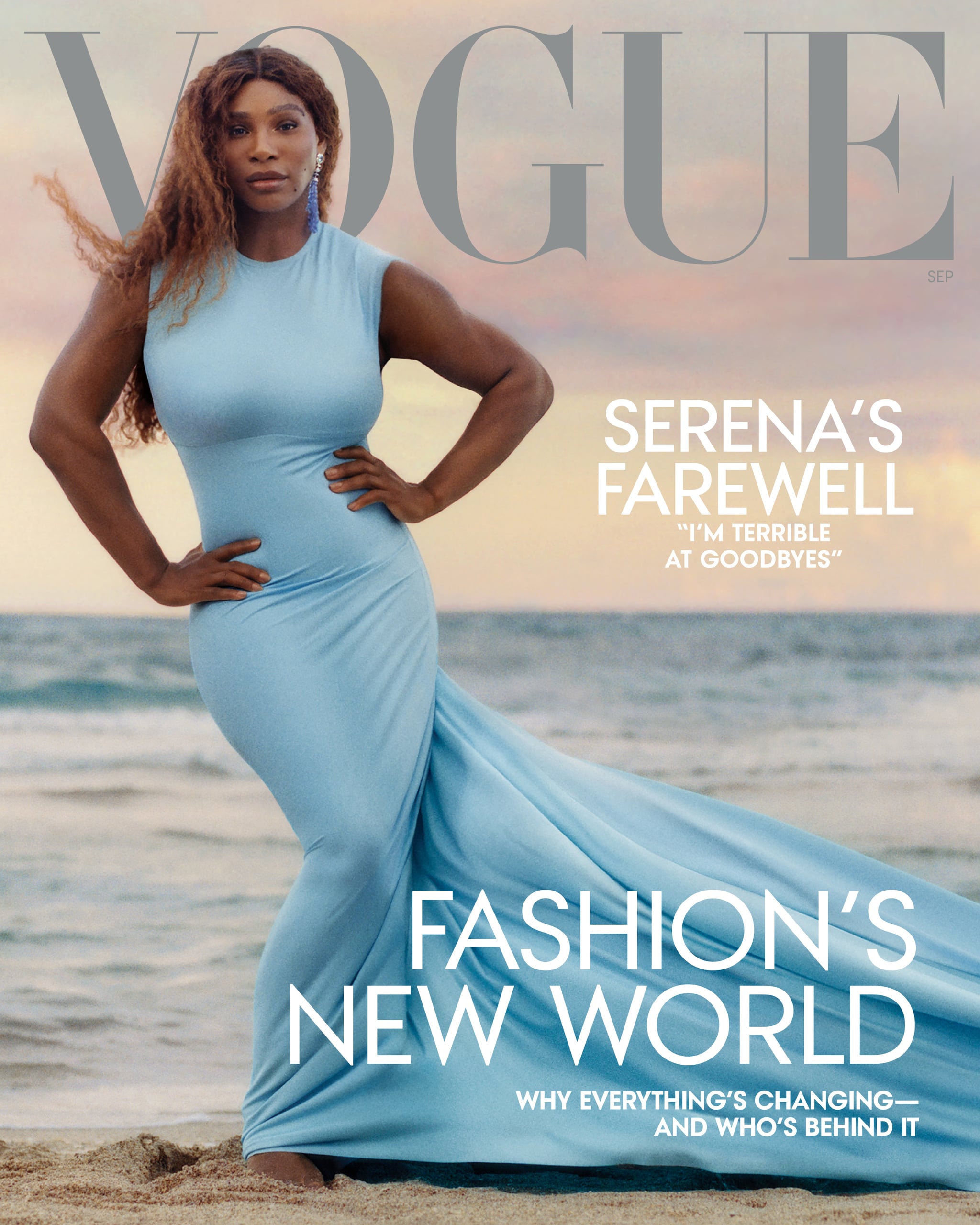 by Kelsie Gibson 1 hour ago
by Njera Perkins 1 day ago
by Eden Arielle Gordon 1 day ago
by Jenny Sugar 1 day ago
by Njera Perkins 1 day ago
by Victoria Edel 1 day ago
by Njera Perkins 1 day ago
by Izzie Deibe 1 day ago
want more?
Get Daily Fitness Inspiration
Right in your inbox
Customize
Select the topics that interest you:
By signing up, I agree to the Terms and Privacy Policy and to receive emails from POPSUGAR.
Follow. Like. Love.
STAY IN TOUCH!
Get daily fitness inspiration right in your inbox.
Sign up for our Fitness newsletter.
By signing up, I agree to the Terms and Privacy Policy and to receive emails from POPSUGAR.
THANKS! YOU'RE NOW SUBSCRIBED
Customize your newsletter.
Please select the topics you're interested in:
THANKS! YOU'RE NOW SUBSCRIBED
Follow. Like. Love.
Would you like to turn on POPSUGAR desktop notifications to get breaking news ASAP?
Great, Click the 'Allow' Button Above ☝️
Awesome, You're All Set! 🎉