It will be the end of an era, this coming Wednesday, August 31st; when Chip and Sharron Runyan close the Roselawn Fitness Center; also known as the old Roselawn School building; for the last time under their ownership.
The Runyans, definitely one of Danville's best-known couples, are retiring.  It was back in 1989 that they purchased the old Roselawn building, and turned it into their dream of running their own fitness and aerobics center; in addition to what they've done improving the old school building and keeping it alive and well.  Chip Runyan says, they were doing exactly what they wanted; and in their hearts hoped to do it forever.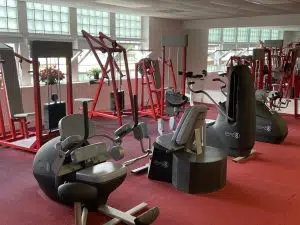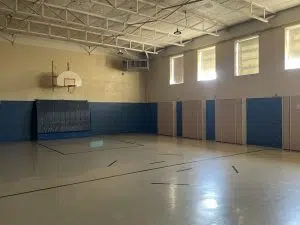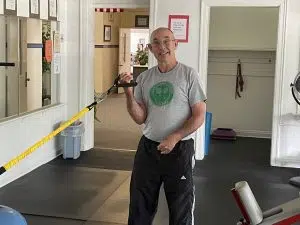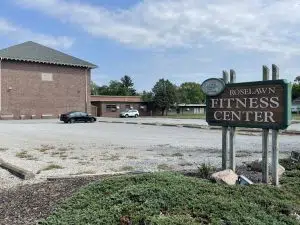 AUDIO: I just forgot that the owner was getting older.  And so it's been a great project; so glad that we did it.  We can't wait to see the next people come in and continue keeping very good care of this building; and that would be a blessing.
Sharron Runyan had previously been an aerobics instructor at the YMCA, and was hoping for a place of her own someday.  When Chip brought up the Roselawn building, she was a little overwhelmed at first and even got lost walking around.  But it worked.  And now, she hopes it works for someone else.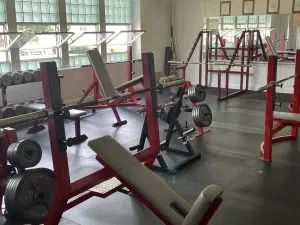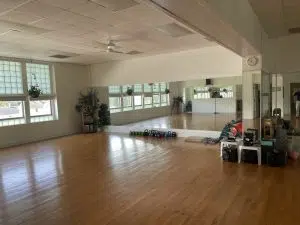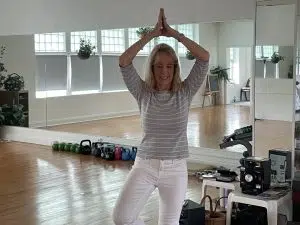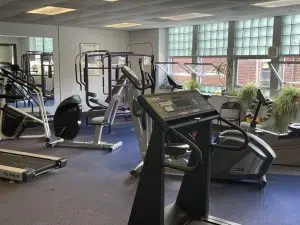 AUDIO: I think he was so excited about it, and had such a vision, that it helped me.  It's hard to kind of leave it.  But at the same time, it's time for somebody else to come up who's 35-40 years old like we were; and pour all kinds of stuff into it and have the people and enjoy doing what they're doing.  You know, we did that.  We had a preschool down there, a daycare, this that and the other, and all kinds of things.
As for what does happen next, Chip Runyan says it would be great to see someone purchase this building and continue operating it as a fitness center.  More than anything, though, he'd like to see the building continue serving the community.
AUDIO: If somebody came in and saw the same vision for it as I saw and my wife Sharron saw, that would be great.  But the main thing for us now is that we would like the building, which has been here 108 years, continue; because it's such a beautiful part of our neighborhood here and the Roselawn addition.
Anyone interested in being part of the Roselawn School building's future should give Chip Runyan a call at 217-918-5514.